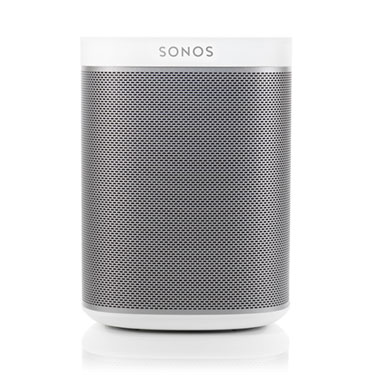 This month Sonos welcomed a new addition their family – The Sonos Play 1. Although the Play 1 is the baby of the family – both in terms of age, size  & price – it packs a punch.
If you're new to Sonos, the Play 1 is the perfect introduction. Sonos lets you access music from your music library, your favourite streaming music service, or your personal device – and you control it all from your computer, tablet or smartphone, and listen to it in any room in your house. Check out this quick 2-minute video from Sonos for a quick overview:
If you're already familiar with Sonos, and you already own some members of the Sonos family, you already know all the benefits, so I'll cut to the chase and tell you what you need to know about the Play 1. 
Upon taking the Play 1 out of its box, the first thing to strike you is likely the weight. Looking at it, you wouldn't think something so small would weigh so much (or be so loud). But the weight & sound are coming from an impressive 1" tweeter speaker and a 3.5" mid-woofer.
Using the speaker as a single, standalone speaker, this gives you more than enough to fill up small rooms like a bathroom, kitchen or a bedroom. (Interesting Fact: Although not waterproof, the Play 1 is designed to withstand high humidity such as in a bathroom with a running shower!)
If you're looking for bigger sound (or spe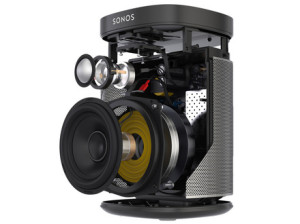 cifically, two-channel stereo sound), you can use two Play 1 speakers together. Using two Play 1 speakers along with the Sonos Playbar and Sonos Sub will give you an immersive 5.1 stereo surround sound.

One of the best things about the Play 1 is definitely the price. Now until the holidays you can get it for $219 and you also get a free bridge with that,  which is valued at about $50. For many people, the price of the smaller Sonos units was still cost-prohibitive in the past, but at just $219, this puts it well-within reach of many more consumers. And the price is appealing to those who already own Sonos because now you're given a less expensive option if you're looking to expand your collection. As I already mentioned, the Play 1 is more than enough for smaller rooms, so now you can get a less expensive & more compact speaker than the Play 3.