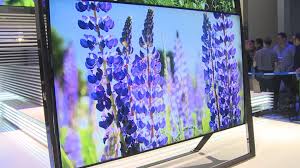 When new technologies like the CD, DVD, HDTV or 3D TV have come out in the past, what generally followed the initial hype around these exciting new products was a criticism surrounding the dearth of content available on this new platform. It might be difficult to recall those times where we thought cassette tapes, VHS and standard definition TVs were the bees' knees and couldn't be dethroned, but the memory of near-hysteria over 3D TV and the relative lack of content that still surrounds this platform is still very fresh in our minds. So skepticism around the industry's latest 'greatest thing since sliced bread' – 4K or Ultra HD TV is understandable, but at the same time, misinformed and unjustified.
First off, 4K is in essence, a very big, and positive step in the evolution of HDTV, whereas part of the reason why 3D content has not entered the mainstream en masse is because it's a very different experience than the one to which we're normally accustomed.
Secondly, we already have over 20 different flat panel LED-LCD TVs with a 4k resolution, which is more TVs in a shorter period of time than what we saw after 3DTVs first hit the market. We're also already seeing discount 4K TVs (under $1000). While these are not recommended for a variety of reasons, this will be a factor that will help bring down the prices of 4K market leaders like Samsung & LG. There's always a chicken & egg dynamic happening between the hardware manufacturers & the content providers in this type of situation. With so much hardware having already been produced (and at rates that are palatable to the average consumer) it's a much less risky & more profitable proposition for broadcasters & production companies to start developing 4K content.
We've also seen a good deal of content already (beyond much of the stock video you'll see in stores), and the future also looks promising.
Here's an overview of what we've seen so far in terms of content, and what's in store for 2014:
Blu-Ray-Mastered 4K movies
Although not true or native 4K content, the difference between traditional Blu-Rays and the 4K-Mastered Blu-Rays is noticeable even to the untrained eye.
Wimbledon 2013
BBC & Sony partnered at Wimbledon this year to record matches in 4K. This was not, however, broadcast live.
Sky Sports Broadcasts EPL Match
In August 2013 Sky Sports out the UK carried out a live trial broadcast of an English Premier League match between West Ham & Stoke City. The test, which was not made available to the public, was positive, and we should expect more 4K content from Sky in the future.
Netflix
Netflix has expressed strong sentiments about being a big player when it comes to 4K content in 2014. There's strong speculation that Netflix original series such as Orange is the New Black or House of Cards could be among the first true 4k content for users. Don't be surprised if Netflix makes some sort of announcement at next week's CES in Las Vegas.