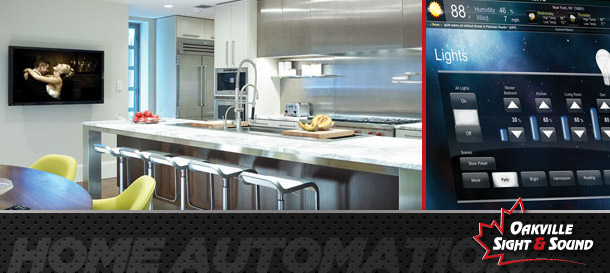 In too many aspects of life you can feel powerless, unable to control your situation – at work, in traffic, even at home. With
home automation
, a system that unites the many devices and functions of a residence, you can break free from that helpless feeling and exercise total control.
While it sounds like something out of the future – or at least the future as imagined from the 80s – home automation has been around for a long time, in one form or another. Today the buzz surrounds integration and communication: Smart phones, tablets and other handheld controls let you manage an entire home almost anywhere you like.
Besides the peace of mind that comes from knowing your home is secure even when you're at work, or the pure satisfaction of being able to control music on your audio system from your iPad, automation also lets you save money and conserve energy.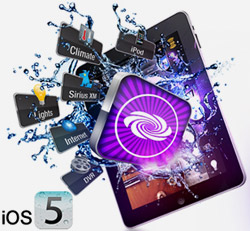 Sometimes called "smart homes," an automated home can automatically adjust your curtains and HVAC (heating, ventilation and air conditioning) system according to outside temperature and time of day or year. As the system remains on guard at all times, ensuring maximum energy efficiency and savings, you don't have to worry about being forgetful or dealing with doubt all day.
Because no two homes are the same, you can tailor home automation to your specific needs. Energy conscious homeowners can control pool and sprinkler systems with an eye to efficiency. Safety-conscious homeowners can connect the system to their alarm, and movie buffs and audiophiles can synchronize and play with their entertainment devices at the push of a button. If you want it all from one system, you can have that too.
Home automation can be as easy as picking up an iPad and turning on any TV in the house or the speakers in the bathroom while you take a shower in the morning. Automation can work at every price point and is designed to ensure anyone in the home can fully control any lighting, security or audio video need anywhere in the house, all with the press of a button.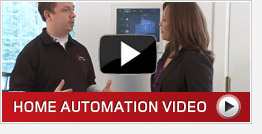 A leading supplier of home automation is Crestron Automation Systems. At Oakville Sight and Sound we carry a large range of Crestron products to suit any budget. With 15+ years experience we will help design and install the system that is just right for you! Click here to watch Jamie explain some of the capabilities of our home automation systems.
Oakville Sight & Sound will customize a home automation system that truly represents you and your family's needs. Please contact us to learn more about the brands we carry and our areas of expertise