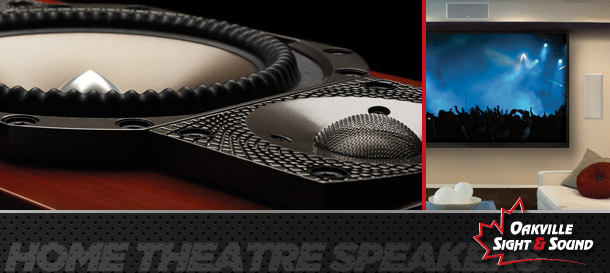 There was a time, quaint by today's standards, when two speakers would cover all of your music and movie needs. Shopping for speakers, then, was relatively easy because you didn't have to balance a long list of factors like compatibility, versatility, even invisibility. But with more choice and developments in technology comes more to think about when defining your unique sound.
Audio purists draw a clear distinction between sound setups that work best for movies and those that work best for music, and speakers play a big role in that discussion. But if you don't consider yourself an audiophile, and money isan object, you can still create a setup that performs both tasks very well.
We're big fans of Paradigm's range of speakers. Here's a quick introduction to their fantastic Cinema v4 Series
If you want a sound system that wears many hats, consider that a movie explosion or war scene requires a lot of raw power and rumble, but not necessarily perfect low-end clarity. Every note of a smoothly flowing jazz bass line, though, has to be clearly audible; the average subwoofer won't be able to accommodate both perfectly.
When it comes to low-end frequencies, you might want to consider using two larger, bass-equipped speakers (floorstanding speakers rather than bookshelf speakers) in the front-right and front-left positions of your home theatre. This way you can enjoy two-channel (stereo) sound, the way music is meant to be heard, while still getting a quality mid- and high-range experience during movies.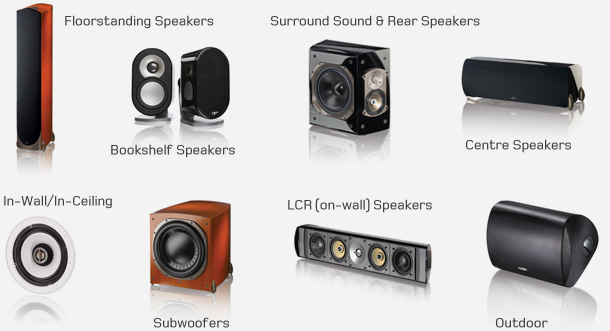 When testing a sound system in-store, consider your own environment first – how will your room's dimensions and materials, including flooring, impact the acoustics and how will volume in-store translate to that at home?
If your basement is large and cavernous, you will need speakers with a high power output. Conversely, if you know you won't be able to crank the volume, don't expect optimal performance from beefed-up speakers.
Perhaps most importantly, remember that speakers are designed to work together, so try to use one series or at least one brand of speaker in your system.
Oakville Sight & Sound carries a wide selection of quality speakers, including Paradigm, an industry-leader in speaker technology. Our qualified staff will work with you to find the speakers that meet your power, performance, aesthetic and budget needs. Visit www.oakvillesightandsound.ca for more.