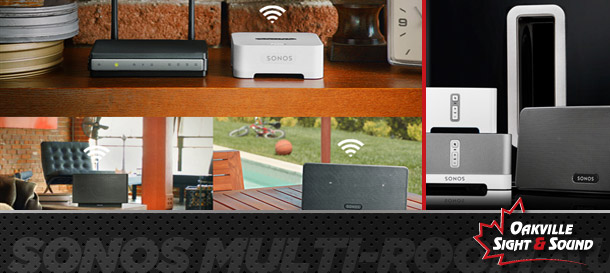 Although personal experiences can make the spirit of cooperation seem like an endangered species, it is alive and well in the world of technology – and all to your benefit. The Sonos Multi-Room Audio System exemplifies this not-so-crazy ideal, by integrating a variety of technologies to be controlled at one point. The result is a user- and house-friendly experience that will satisfy your ears' every desire.
Check out some of the features and interface of the Sonos System in this short video :
Wireless is unarguably the way to go in the 21st century. Not only do you avoid damage to your home or surroundings; you get the freedom to make changes at will. If, say, for a party, you decide you don't want wireless music capability in your bedroom, but rather in the kitchen, you can simply move the hardware and quickly update the software to recognize the new location.
As with any new technology purchase, you might worry about the installation process. Luckily, the Sonos system doesn't require a PhD in engineering to get it up and working properly. Because the idea is to create a listening experience that meets your unique desires, you will have some choice along the way.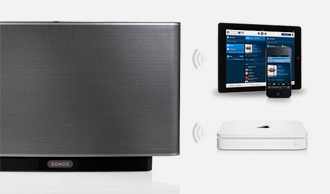 Setup begins with one of two pieces of hardware – the Bridge or a Zone Player – connected to the router (if you want music playing where your router is located, the Zone Player will suffice, otherwise you need a Bridge). Moving on, place a Zone Player in every room in which you want to listen to music. You can use the player as it is, with built-in speakers, or connect it to existing speakers. You can head on over to YouTube and watch Pro Snowboarder Todd Richards just how easy it is to setup – view now>
The Sonos system works with your existing collection of music, while also allowing you to stream an endless supply of new material, including Internet radio from stations all over the world. Everything is controlled with a handheld Sonos controller, your computer, smartphone or tablet.
To learn more about getting music and radio throughout your entire home, call 905-338-2275 to speak with a tech expert from Oakville Sight & Sound.